Marumi DHG Digital Circular Polarizers


Marumi DHG Circular Polarizers, 100% made in Japan
Marumi Digital HG Filters
, the digital filter line of Marumi
camera filter products designed exclusively
for digital cameras and DSLR cameras.
Marumi Digital High Grade Circular Polarizers

Marumi DHG Circular Polarizers, 100% Made in Japan
Marumi Digital Circular Polarizers have a slim ring mount - only 5 mm high!
front threads for lens caps
ALL Marumi DHG Digital series filters have Black Ink Processing
on the edge of the filter optical glass to reduce internal reflections
to maximize the filters performance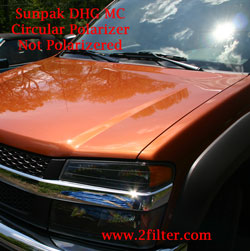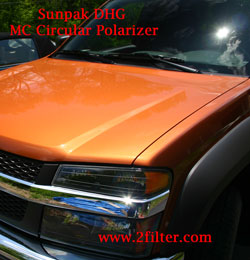 Shooting with the Marumi Japanese made Marumi Digital HG Circular directly into the reflected sun
in the windshield of the truck the lens flare was controlled
and color and contrast kept at maximum
1-800-882-2832 real filter people answer ...when we are
open
Marumi DHG Digital Circular Polarizers
WITH FRONT THREADS in a 5 mm high

UTF

rotating ring
Marumi DHG Circular Polarizers. 100% made in Japan
not just a word on the mounting ring
"Digital High Grade" Multicoated MARUMI DHG Circular Polarizer Filters 100% made in Japan


SIZE

46mm

49mm



52mm
55mm
58mm
62mm
67mm
72mm
77mm
82mm

Marumi


DHG Digital Circular-
Polarizer


$43.96
ORDER

$44.96
ORDER


$46.96
ORDER

$47.96
ORDER

$49.96
ORDER

$58.96
ORDER

$63.96
ORDER

$72.96
ORDER

$78.96
ORDER

$96.96
ORDER
Marumi Super DHG Circular polarizers at attractive prices,
USA dealer for 20 years selling Marumi made products.
We have sold Marumi filters long enough to know the quality of SDHG filters.

Marumi Digital Clear Protective Filters

Low Profile ND8 Multicoated Filters

2filter is easy to contact and if something is not perfect. we will make it right.