B+W Camera Filters Product Index



B+W 77 XS Pro Nano Camera Filters, B+W 77 F Pro Camera Filters
and other popular B+W filter sizes on sale, up to 57% OFF
Free Shipping on orders over $22 to all USA Zip Codes
US Postal Mail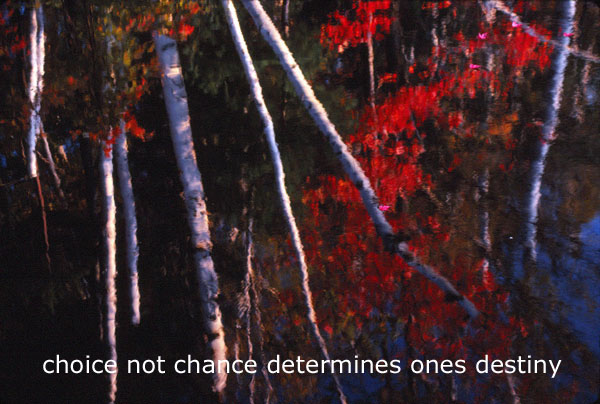 Fall Reflections Bethel, Maine

B+W Camera filters made the way quality camera filters
have been made long before Digital SLR's and HD Cinema Cameras
2filter has sold them since the seventies to the US market.





B+W camera filters are made with pride in Germany.
with German Schott Glass and B+W German machined filter mounts
The same German obsession of quality shows
in ALL B+W/Schneider camera filter products today.
Just like the quality of the 21 yr old Benz SL, the daily driver of our Tech Guy.


Free Shipping on all B+W XS Pro Nano, B+W Mrc and B+W F-Pro
camera filter orders over $22 to all USA Zip Codes



All B+W camera filters from a USA Schneider Optics Dealer
Have a 10 year USA warranty.
Be careful where you buy your B+W filters a lot of new outlets
have not even been in business for even 5 years.
2filter is celebrating this year our 27th year in business in the USA.
B+W 77 F Pro MrC 010 UV and other B+W MrC F-Pro Camera Professional Filter sizes
2filter.com and Schneider USA only sell the German made brass mounted filters all have the Schneider B+W hologram on the package. The German made brass mounting ring is why for years, B+W camera filters are the choice filter of professionals around the world, don't compromise! FYI: B+W filters offered in the B+W 77mm "F-Pro" ring or with "MrC" coatings do not necessarily mean the filters are in the quality German made brass mounts, all of 2filter.com's are only mounted in brass.

B+W 77mm XS PRO Nano Premium slim mounts and 9 other filter sizes, check our shopping cart to see 2filter's everyday low prices on all B+W 77mm XS Pro Mrc Nano Clear Protectors, #007 and 9 other mm sizes. B+W filters in Classic F Pro brass or B+W XS Pro 77mm Mrc Nano 010 Uv camera filters. No slim, thin, micro circular polarizer from any filter source is as precision made as the B+W XS-Pro Nano Mrc Kaesemann Circular Polarizers we have never had one fall apart like another famous brand. B+W XS Pro Nano Mrc protective camera filters in slim state of the art filter mounts with front threads are only 3.5 mm high.
B+W XS Pro Vario ND Filters

2filter B+W XS Pro Value Kit 77 only


Neutral Density Filters solid B+W MrC and Double Coated ND Filters up to 10 f/stops The B+W 77mm ND 110 camera filters now also in 82mm size B+W 82mm 10 stop 110 ND 3.0 SC coated Schott glass and B+W 82mm MrC F-Pro 110 ND 3.0 multicoated only 82mm multicoated 10 stop filter in the world.
New B+W Schott Glass ND Gradual camera filters in 2 grades of B+W nd filters now with Schott Glass ND Graduated

MrC F-Pro

filters in perfect

rotating mounts, call for prices

B+W 77mm XS-PRO MrC Nano ND Vario Neutral Density Variable Filter 66-1072522 are in the USA, plus other sizes from 52 mm up to 82 mm, XS PRO Vario Nano Mrc filters, call us or email for pricing information.

B+W 486 IR/UV Cut MrC Filters,

Used by image makers for 20+ years Schott IRUV Glass now with MrC coatings

The best quality IR Blocking UV blocking filters you can buy. The B+W #486 IRUV filters out IR and UV light for high megapixel digital still and Cinema HD cameras. Used now by many as a full time protective filter with light filtering benefits.
B+W camera filter adapter rings called also filter step up rings allows larger filters to fit on smaller filter size lenses
B+W Black and White Film Filters Many colors soon to be collectors items, If you need a filter for B+W silver film now is the time to get your orders placed
The following mounts of B+W Camera Filters are no longer made. Hasselblad Bayonet 50, 60 and 70, HSE series 9a, all Rollei Mounts. The Classic B+W Softars, what a filter! used by some of the world famous fashion photographers for years have been discontinued 2/2008, 2filter is sold out of any in any size

We only sell first quality B+W camera filters
If any B+W camera filter we ship to you
is not perfect for any reason
call us toll free 1-800-882-2832 hours
We will send you, no charge a replacement filter with a prepaid return envelope for the defective filter
It never costs you a penny
to correct a problem
Thanks to our years of expertise in selecting the best quality filters, we don't have to replace many




Why B+W filters are worth the price.
B+W camera filters have never been made by pressing the mounting ring on to the optical filter blanks like the Japanese made Hoya HD3 the "high end" and most expensive Hoya filter line. In our option the HD2 is th now with less of a quality storage case.
Hoya HD3 products are made by Hoya pressing/bending the aluminum mount to the optical glass. In 2filter's opinion the cheapest way to make any camera filter. This method is now being used on most Hoya filters and also the Kenko Zeta filters.
Why is it the Hoya HD3's cost way more than the 1st class B+W Brass XS Pro precision mounted camera filters,
Its Time to think about which camera filter brand makes the highest quality camera filters
not just sold the highest prices.
2filter thinks the more you pay for a Hoya the less quality you get.
Link to Schneider USA

PDF
of the B+W Camera Filter Catalog
B+W camera filter catalog available on the German Schneider/B+W web site

2filter.com Authorized USA B+W Dealer
Click here to visit Schneider USA's web site for links
To Authorized B+W Filter Product Dealers
2filter.com for B+W camera filters rounds, HD digital Cinema, HD slr's still or motion
Schneider 4x4 100mm's, 4x5.65 V or H versions 100mmx150mm,
Century 4x4 100x100 mm, Arri 6x6, Panav 4x5.65 Motion Picture Filters


1-800-882-2832 USA only
Phone hours




In Sales Tax Free New Hampshire




Email us for filter prices in quantities of 20 or more of the same B+W Camera filters
Free Shipping on B+W Filter orders over $22 to all USA Zip Codes Via 1st Class Mail