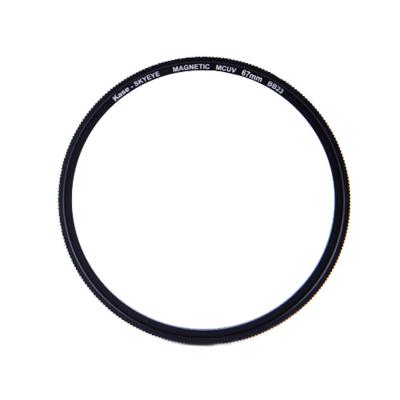 Kase 67mm Skyeye Magnetic UV Filter
Please note: This filter does not include a magnetic adapter ring. The UV filter screws directly into your lens and features a magnetic connection on the outer side of the filter, allowing you to attach magnetic filters directly to the UV filter.
1121220101
Made from high quality optical glass and mounted in an lightweight aluminum alloy frame, the Kase Skyeye Magnetic UV filter features a waterproof, oil proof, and dust proof multicoating. The high definition filter can double as a protective filter for your lens.