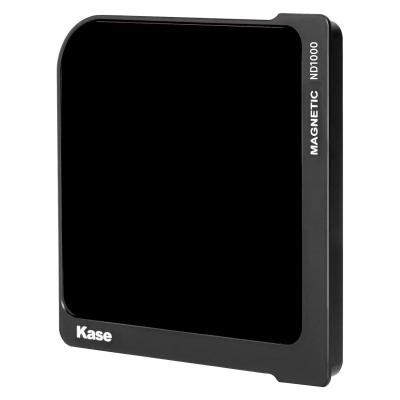 Kase Smartphone Magnetic ND 3.0 10-Stop Filter
1117130003
Includes Stick-on Magnetic "L" Shaped Magnetic Adapter
Super Thin Magnetic Adapter is 0.75mm Thick.
Adapter Includes Semi-Permanent Adhesive
Adapter Remains on your Phone and not Hinder Phone Operation When Filters are Not in Use.
Filter Measures 60mm x 60mm x 4.3mm Thick. Weight 18g. (0.64oz)
Universal Design Fits All Smartphones.
ND1000 10 Stop Neutral Density
Swap Filters Quickly
Stackable. Use Up to 3 Filters at Once.
Includes Fitted Storage Case.