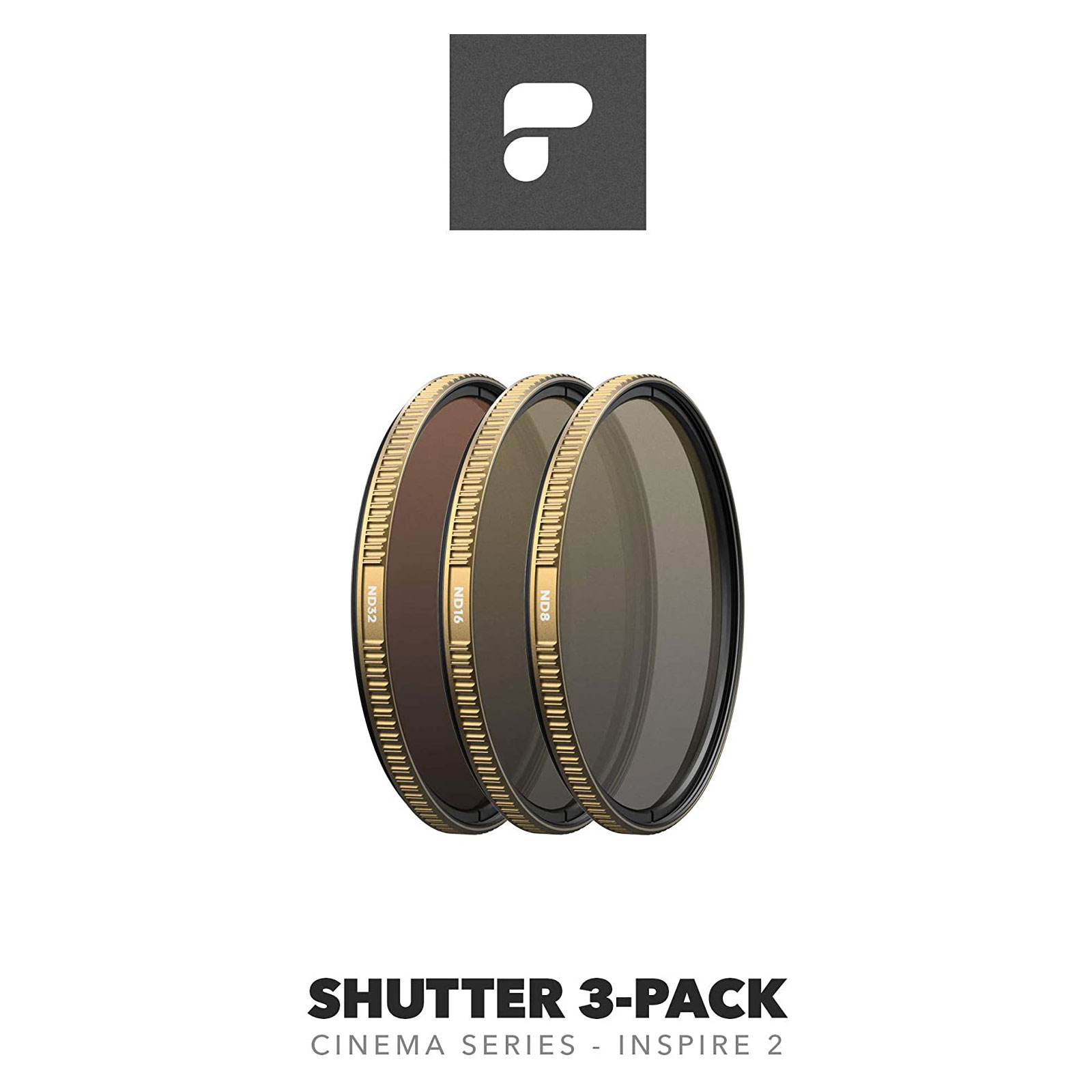 PolarPro Cinema Series Shutter 3-Pack for DJI Inspire 2 (ND8, ND16, ND32)
Includes:
ND8 (3-Stop), ND16 (4-Stop), and ND32 (5-Stop) filters
Gimbal-optimized lightweight aluminum construction
CinemaSeries™ Glass protected by 16-layers of anti-reflective, anti-scratch, and anti-oil/water coatings
Adventure Assurance™ - Be satisfied with your PolarPro gear throughout your adventures or your money back
I2-STR-3PK
Elevate your content and ensure you have complete creative control over your shutter speed in all lighting scenarios. Engineered for Inspire 2 pilots who demand precise control over any light entering their lens, the Shutter three-pack contains an ND8, ND16, ND32. Each expertly crafted aluminum frame is engineered to thread on perfectly to the Inspire 2's powerful X7, X5s or X5 camera. The lightweight construction is ideal for smooth gimbal operation and eliminates excess weight from your gear bag.