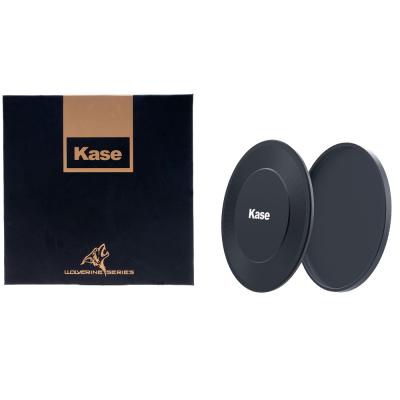 *OPEN BOX* Kase 112mm Wolverine Magnetic Front and Back Cap Combo Pack
$

43.50
Reg. Price $75.00
You Save $31.50
InStock
Open box item in like new condition. Ships in original packaging but shrink wrap has been removed.
Compatible with Nikon Z NIKKOR Z 14-24mm f/2.8 S Lens
OBKM112LCSET
Designed to protect your filter when you aren't shooting, the Kase Wolverine front and back caps will only work with Kase magnetic filters and are not compatible with screw-in, non-magnetic filters. Combine the back cap with a front cap to fully protect both the front and back sides of your filter when they are not in use, or leave the front cap on to protect your filter or lens!